Wendy proposes events with or without tap dancing.  She performs with various musicians and groups, ranging from duo to big band. The format can be adapted according to your events atmosphere and budget.
Here are a list of common groups:
 – Duo: voice with piano (eg Intimate Sophistication) or voice with guitar
 – Trio: Voice-Piano-Double Bass (eg Silver Coast Trio) / Voice-Guitar-Double Bass / Voice-Hammond Organ-Drums
 – Quartet: Voice-Piano-Bass-Drums (eg Remembering Fred Astaire)/ Voice-Guitar-Bass-Drums / Voice-Piano-Guitar-Bass / Voice-Hammond Organ-Guitar-Drums (eg Organic Quartet) / Voice-Hammond Organ-Vibraphone-Drums (eg Dany Doriz Quartet)
 – Woodwind and /or Brass (saxophone, clarinet, trumpet, trombone, flute etc) can be added to any of the above combinations.
The Dany Doriz Big Band is also available in varying combinations.
As well as jazz club, concert and festival performances, Wendy Lee Taylor is also available for your special events, be it weddings, birthdays or corporate events. She can also perform in restaurants, cafés and other venues wanting to offer live music.  Please don't hesitate to contact us for a quote using the contact form on this website, or call  on +33 6 75 08 53 61.   We will be happy to help define your event needs.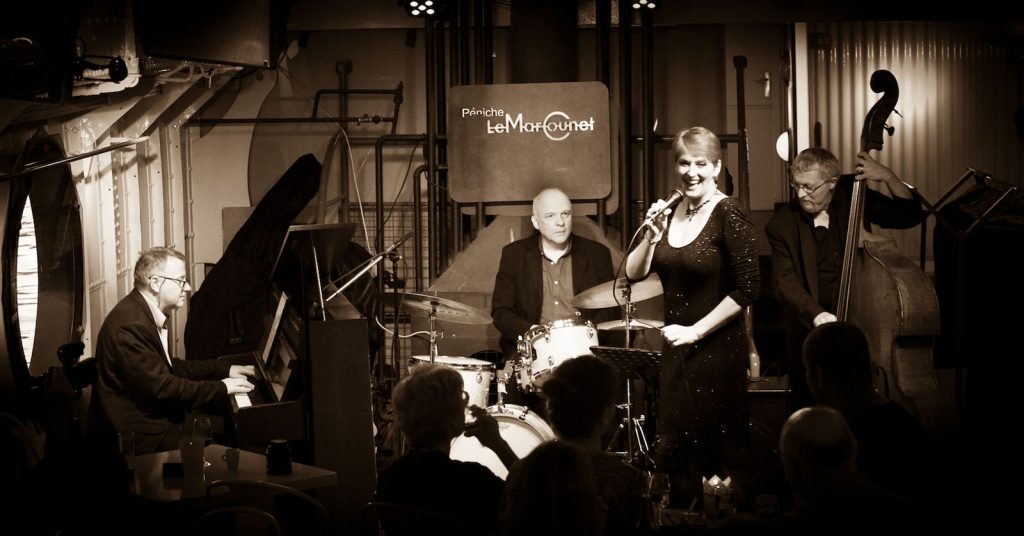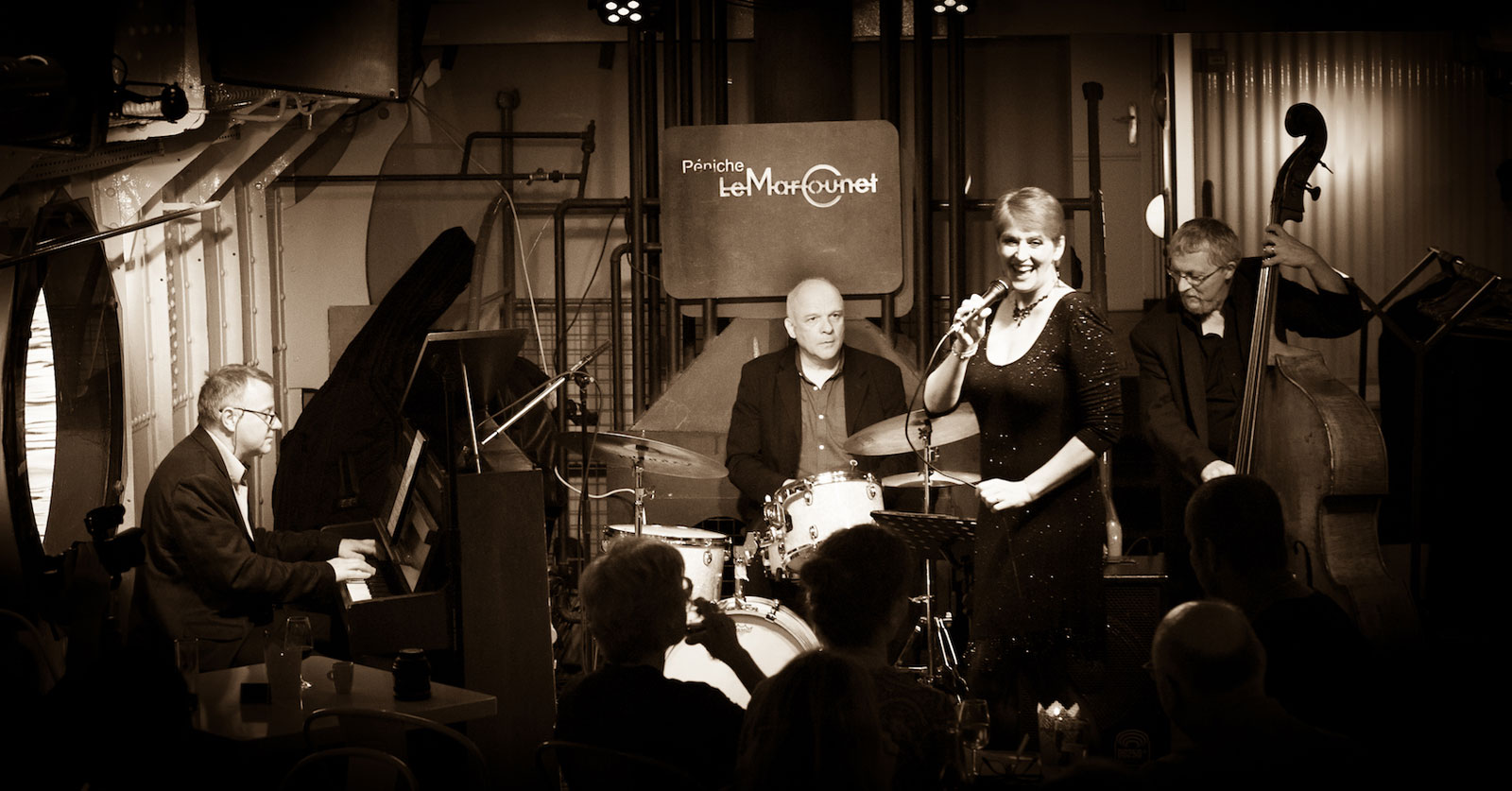 "Puttin' on the Ritz" (© Irving Berlin Music Company)
Performed by the Wendy Lee Taylor Quartet
Title from the Album "Remembering Fred Astaire"
Released April 2018.
Album available at here
Wendy Lee Taylor – Tap and Vocals
Philippe Petit – Piano and Arrangement
Pierre Maingourd – Double Bass
Eric Dervieu – Drums
Filmed at the Caveau de La Huchette, Paris June 2018
Direction: Ruby Boukabou
Images: Olivia Rutherford
Edit: Zulma Rouge
Hair and Make-up: Jessica Loulergue
Production Ruby TV