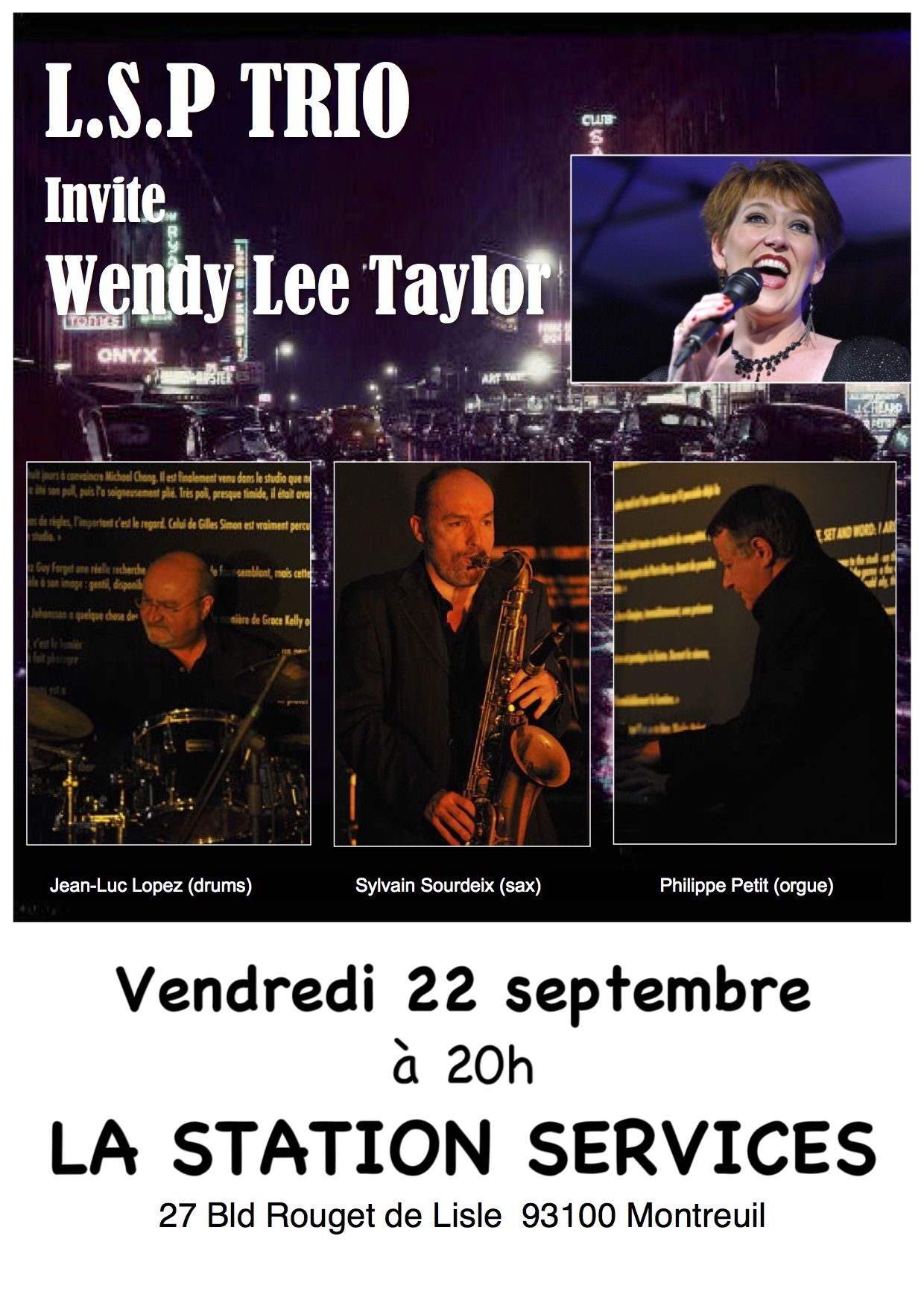 LSP TRIO invites Wendy Lee Taylor

| | |
| --- | --- |
| | Philippe Petit |
| | September 22, 2018 |
| | 20:00 |
| | Montreuil |
| | La Station Services |
| | Google Map |
Venue Facebook Page
Hear Ye, Hear Ye…
Friday 22 June at 8pm
The LSP Trio, featuring Sylvain Sourdeix (sax), Philippe Petit (Hammond Organ) and Jean Luc Lopez (drums) invite guest artist Wendy Lee Taylor .
Very laid back… come have a drink and hear some fabulous musicians…
Philippe Petit is playing Hammond… and you know how much he grooves, if you've not heard Jean Luc Lopez it's worth the effort… such energy! And of course Sylvain Sourdeix who's daring always takes us to unexpected places!!! Jazz, groove with a hint of rock…
What more could one want 🙂
« La Station Services »
27 Bld Rouget de Lisle à Montreuil (M° Croix de Chavaux).
Telephone: 01 48 51 57 94
No Reservations… first in best seated!