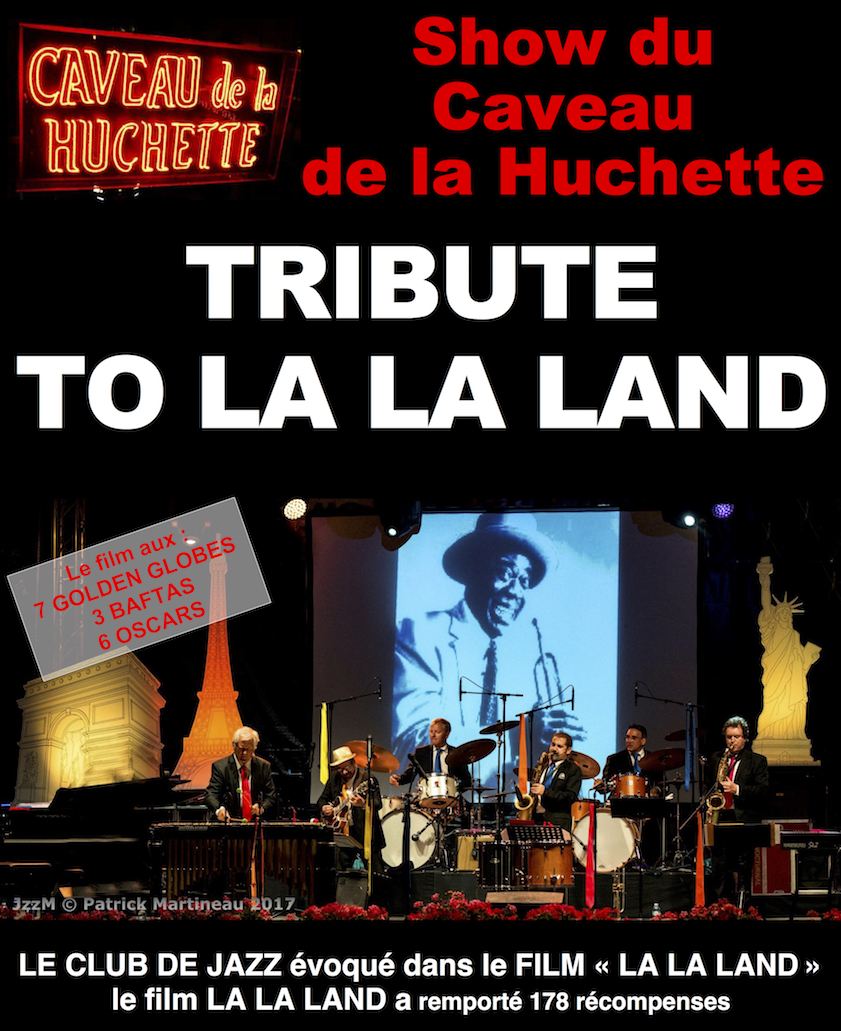 Festival Jazz in Saint Saturnin – Tribute to La La Land

| | |
| --- | --- |
| | Tribute to La La Land, Dany Doriz Quartet |
| | January 19, 2020 |
| | 16:00 |
| | Saint Saturnin |
| | Centre culturel |
| | Google Map |
Information
The film « La La Land », winner of 178 awards including 7 Golden Globes, 3 baftas and 6 Oscars, honored the Caveau de la Huchette as its Parisian jazz club of preference.  So in return, The Caveau de la Huchette has put together the show a "Tribute to La La Land": a celebration of the great legends of jazz performed by the Caveau's talented troupe of musicians, singers and dancers.
Dany Doriz (vibraphone) Big Band
with Ronald Baker (vocal & trumpet)
Wendy Lee Taylor (vocal & tap)
Jeff Hoffman (vocal & guitar)
Philippe Petit (Hammond organ)
Didier Dorise et J. Philippe O'Neill (drums)
Pascal Thouvenin et Boris Blanchet Saxophones
Click here to learn more about the show.
Saint Saturnin: Centre Culturel
3 Rue de la Mairie Saint Saturnin 16290
Tickets available at the bookshop Cosmopolite
Galerie du Champs de Mars
Place du Champ de Mars, 16000 Angoulême
Also at the venue.
Les billets en vente à la librairie Cosmopolite
Et aussi en Vente sur place