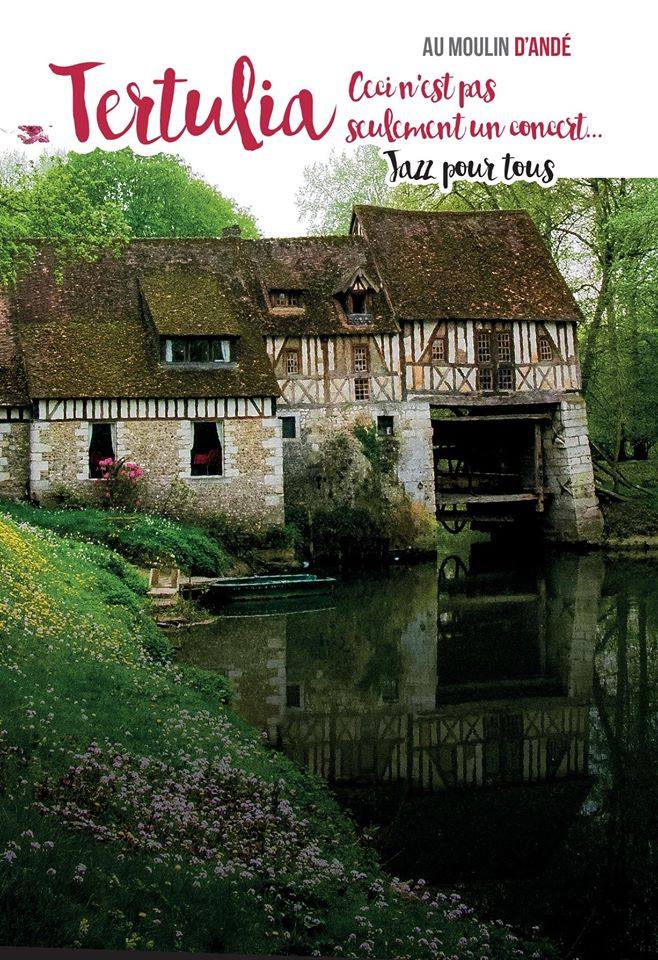 "TERTULIA" Broadway to Jazz

| | |
| --- | --- |
| | Wendy Lee Taylor |
| | May 10, 2019 |
| | 19:30 |
| | Andé |
| | Moulin d'Andé |
| | Google Map |
Reservations
"TERTULIA" at the MOULIN D'ANDE
7pm, Friday 10th May
Inspired by the Spanish Tradition of "literary" cafés, where all subjects are open for discussion, the "Tertulia du Moulin d'Andé", organised by the association Arte&Art welcomes all those interested in jazz the second Friday of every month.  In a convivial atmosphere, an invited guest speaker will play and invite discussion around a chosen subject.  That's why they say "this is more than just a concert"
Carles GR invites Wendy Lee Taylor
Starting dance classes at the early age of 5, and being exposed to the music from the great classical musicals, it was inevitable that Wendy Lee Taylor became passionate about musical theatre. For so many years of singing, dancing and choreographing, she was infused with the music, and almost unconsciously, it was how Wendy discovered her vocation.
So many of the songs that now make up the varied repertoire of jazz standards, were originally written for musical comedies, both on stage, and for film.  As a young performer, Wendy performed many of these songs in their original context, and now years later she continues to reinterpret them in the context of jazz.
For this Tertulia, Wendy will discuss these origins, and how the songs have changed and developed through interpretations by so many great jazz artists.
Moulin D'Andé
65 rue du Moulin
27430, Andé
Reservations:
Telephone: 02 32 59 90 89
Email: [email protected].fr
Tickets : 12€
Meal : 20€